SharePoint App to manipulate Excel spreadsheets
Convert Excel spreadsheets including more than 8 file formats in four simple steps
  Download Free Trial
Aspose.Cells for SharePoint
Aspose.Cells for SharePoint is a flexible Excel spreadsheet manipulation API allowing developer to convert Microsoft Excel documents within Microsoft SharePoint. It supports several document formats not included in SharePoint's native file format support.
At A Glance
An overview of the conversion, output and input support that Aspose.Cells for SharePoint API offers.
SharePoint WSP File
Activate Across Farm
De-activate Across Farm
Save in Sub-folders
File Concatenation
Overwrite Existing Files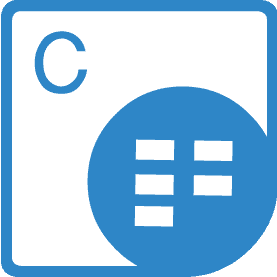 Platform Independence
Aspose.Cells for SharePoint supports Windows SharePoint Services 3.0 (WSS) and SharePoint Foundation 2010. It also supports Microsoft Office SharePoint Server 2007, 2010, 2013 & 2016 (MOSS).
 Windows SharePoint Services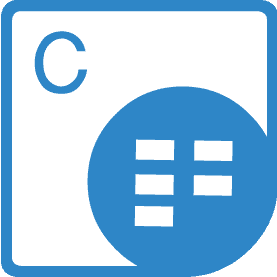 Supported File Formats
Aspose.Cells for SharePoint supports many popular spreadsheet (XLS, XLTX, XLTM, XLSX, CSV, SpreadsheetML, ODS), text and web file formats, as well as PDF, HTML and XML.
Microsoft Excel: XLS, XLSX, XLSB, XLTX, XLTM, XLSM
SpreadsheetML: XML
OpenOffice: ODS
Text: CSV, Tab-Delimited, TXT
Fixed Layout: PDF
Images: JPEG, PNG, BMP, SVG, TIFF
Text: TXT
Web: HTML, MHTML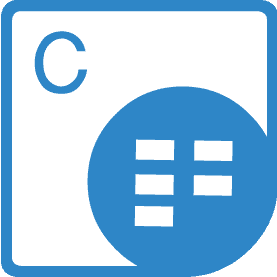 Previous
Next
Convert Excel Spreadsheets To Other File Formats
With SharePoint Excel spreadsheet API - Render documents between many popular document and image file formats from SharePoint document API.
Supported Input Formats
Aspose.Cells for SharePoint supports the following input formats:
XLS - Microsoft Excel 97~2003
XLSX - Office Open XML
XLSM, XLTX, XLTM - Office Open XML
CSV - Comma Separated Values Worksheet Document
ODS - OpenDocument
XML - Microsoft Excel SpreadsheetML
Supported Output Formats
The full list of output formats supported by Aspose.Cells for SharePoint is:
PDF - Adobe Portable Document
XLS - Microsoft Excel 97 - 2003
XLSX - Office Open XML
TXT - Plain Text
XML - Microsoft Excel SpreadsheetML
ODS - OpenDocument
CSV - Comma Separated Values
XLSB - Microsoft Excel Binary 2007
MHTML - Multipurpose Internet Mail Extension HTML
XPS - XML Paper Specification
TIFF - Tagged Image File Format
SVG - Scalable Vector Graphics
DIF - Drawing Interchange Format
Interact with SharePoint Public API for Excel Spreadsheets Conversion
For developers who have their own internal SharePoint solutions - they can use our document conversion engine via our public API. It gives programmatic access to all supported file formats and conversion options. Detailed interface specifications are accompanied with several C# and VB samples which are available in our API Reference.
Concatenate Files During Documents Conversion
Select Combine Files to combine files that were originally in different formats into one, single document. This option is available when you select a folder or several individual files, for conversion. Move documents in the list up or down to set the order in which you want the documents to be combined.
Convert Files In Subfolders
Select Convert files in subfolders to recursively convert all of the documents and subfolders in a selected folder. The existing subfolder structure is created in the destination folder.
Overwrite Existing Files In The Destination Folder
If the destination folder already contains files with the same name as the ones you want to convert then select to overwrite existing files to replace already existing files with freshly converted ones or clear the option to skip processing files of the same name.
Microsoft Excel Automation – Not Needed
Aspose.Cells for SharePoint API is built using managed code that never needs Microsoft Excel to be installed on the machine to work with Excel document formats conversion. It is a perfect Microsoft Excel automation alternative in terms of supported features, security, stability, scalability, speed and price.
Support and Learning Resources
Why Aspose.Cells for SharePoint?
Aspose.Cells offers individual Excel APIs for other popular development environments as listed below: