Java APIs to manipulate PowerPoint documents
Read, write and manipulate Microsoft PowerPoint documents and transform presentations to PDF, HTML and image formats within any Java applications.
  Download Free Trial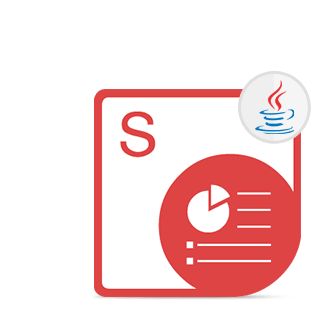 Aspose.Slides for Java
Aspose.Slides for Java is PowerPoint document manipulation and processing API to read, write, manipulate and convert PowerPoint files within any Java based application. API does not have any external dependencies so can be used on systems without Microsoft PowerPoint installed.
Being a powerful and comprehensive API all PowerPoint presentation elements such as slides, tables, text, MSO charts, shapes, images and SmartArt diagrams are accessible for manipulation. Moreover Java PowerPoint API supports exporting presentation slides to PDF, XPS, TIFF, HTML and PDF Notes.
At A Glance
An overview of Aspose.Slides for Java to render and process PowerPoint presentation elements
Create Charts
Work with SmartArts
Work with PowerPoint Shapes
Support for ActiveX Controls
Support for Ole Objects
Manage Text & Formatting
Manage Hyperlink Text
Set Placeholder Type
Text placeholders & frames
Supports MSO Charts
Supports SmartArt Shapes
Supports ActiveX Shapes
Manage Slide Transitions
Manage Animation Effects
Add Connectors to Shapes
Rotate & Flip Shapes
Manage Shape's Line Styles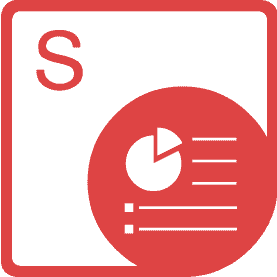 Platform Independence
Presentation API can be consumed in any Java based desktop, enterprise web application or in any Linux and Unix environment.
JSP/JSF Application
Desktop Application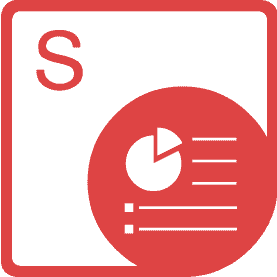 Supported File Formats
Aspose.Slides for Java API supports processing of PowerPoint formats PPT, PPTX, PPS, PPSX, PPTM, PPSM, POTX, POTM and ODP. It can also transform these formats to PDF, PDF/A, XPS, HTML and image formats such as TIFF, JPG, PNG, BMP, GIF.
Microsoft PowerPoint: PPT, PPTX, PPS, POT, PPSX, PPTM, PPSM, POTX, POTM
OpenOffice: ODP
Fixed Layout: PDF, PDF/A, XPS
Images: JPEG, PNG, BMP, TIFF
Web: HTML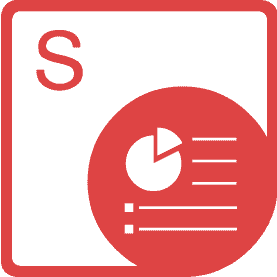 Previous
Next
Advanced Java PowerPoint API Features
Create new slides or clone existing slides from templates
Save and open PowerPoint files to and from streams
Generate presentations from database
Support working with PowerPoint tables
Handle text and shape formatting
Apply or remove protection on shapes
Scan text from presentations
Export presentations to PDF, TIFF and XPS formats
Add images to presentations
Embed Excel charts as OLE objects in slides
Exporting presentation to HTML
Importing and exporting HTML Text in presentation slides
Support for ActiveX components
Support for SmartArt shapes
Support to protect saved presentations and exported PDF by passwords
Support for VBA Macros inside presentation
Print MS PowerPoint presentations
Use Aspose.Slides for Java classes in PHP
Extract text from PPT document
PowerPoint Document Conversion
API supports most of the Microsoft PowerPoint document formats and exports them to popular formats used widely by organizations.
Convert PowerPoint to

PPT, POT, PPS
OOXML (PPTX, POTX, PPSX, XML)
PDF
XPS
HTML

Load ODP document and convert to PPTX
PowerPoint Presentation Rendering
Aspose.Slides for Java supports high fidelity rendering of slides in the presentations to various graphics formats.
Render PowerPoint Presentations to
Render PowerPoint Slides to SVG
Presentation API Content Features
Aspose.Slides for Java API enables you to access, modify or create almost all the possible contents of presentations.
Master Slides : access and modify a presentation's master slides for defining normal slides layout
Normal Slides : access and modify existing slides or create new slides of different types.
Cloning / Copying Slides : clone or copy existing slides within a presentation or from other presentations
Place Holders and Text Holders : access within existing slide or create a slide with text holders from scratch
Header and Footers : API handles header and footers in slides
Slide's Notes : Add Notes to slides or access and modify Notes associated with a slide
Finding a Shape : Find a shape on any slide using the alternative text associated with it
Backgrounds : API supports working with the background associated with a master or normal slide
Text Boxes : create Text Boxes from scratch or access and modify its text without loosing its format
Shapes : Create or modify following shapes

Rectangle Shapes
Poly Line Shapes
Ellipse Shapes
Group Shapes
Auto Shapes

Shapes Serialization : Although a number of shapes supported by API and in case if shape is not supported then use serialization method through which one can serialize that from an existing slide.
Frames :

Picture Frames
Audio Frames - Audio files linked or embedded in slides through audio frames
Video Frames
OLE Frame - OLE Objects are managed through OLE frames
Text Frame - Text associated with any shape accessed through text frame belongs to that shape

Tables : API supports Tables on presentation slides
Text Scanning : Built-in scanning methods used for text scanning on presentation or slide level.
Animations : Animations can be applied to shapes.
Slide Shows : Slide shows and slide transitions are supported.
PowerPoint API Formatting Features
API supports Text and Shape formatting features on slides in a presentation document. Text is formatted using paragraphs and portions within each text frames. Text frames associated with shapes as shape is basic element of a slide.
Text Formatting
Font type
Font size
Font color
Font shades
Paragraph alignment
Paragraph bulleting
Paragraph orientation
Shape Formatting
Position
Size
Line
Fill (including pattern, gradient, and solid).
Text
Image
Microsoft Office Automation – Not Needed
Aspose.Slides for Java is built using managed code that does not need Microsoft Office or Microsoft PowerPoint to be installed on the machine to work with PowerPoint document formats. It is a perfect Microsoft PowerPoint automation alternative in terms of supported features, security, stability, scalability, speed and price.
Support and Learning Resources
Why Aspose.Slides for Java?
Aspose.Slides offers individual PowerPoint APIs for other popular development environments as listed below: