.NET APIs to manipulate PowerPoint presentations
Standalone APIs to read, write, manipulate and convert PowerPoint slides to PDF, PDF/A, XPS, TIFF, HTML, ODP and other PowerPoint formats.
  Download Free Trial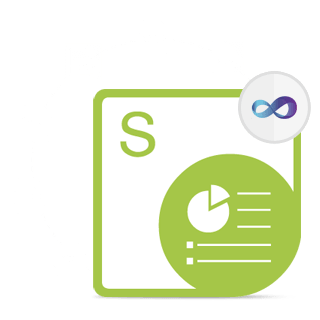 Aspose.Slides for .NET
Aspose.Slides for .NET is a unique PowerPoint® management API. This presentation API enables any .NET application to read, write, modify and convert PowerPoint documents. Being a standalone API Aspose.Slides for .NET doesn't require Microsoft PowerPoint installed.
Aspose.Slides for .NET supports PPT, POT, PPS, PPTX, POTX, PPSX and ODP as input formats for processing and manipulation. It can render presentation slides to PDF, XPS, HTML, Images and PDF Notes. API also incorporates a number of advanced features such as exporting presentations, rendering slides, exporting slides to SVG format, exporting to HTML formats and presentation printing.
At A Glance
An overview of Aspose.Slides for .NET support for rendering slides to images and data processing functionality
Create Charts
Work with SmartArts
Work with PowerPoint Shapes
Support for ActiveX Controls
Support for Ole Objects
Manage Text & Formatting
Manage Hyperlink Text
Set Placeholder Type
Text placeholders & frames
Supports MSO Charts
Supports SmartArt Shapes
Supports ActiveX Shapes
Manage Slide Transitions
Manage Animation Effects
Add Connectors to Shapes
Rotate & Flip Shapes
Manage Shape's Line Styles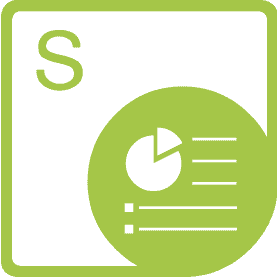 Platform Independence
Aspose.Slides for .NET fully supports the .NET framework. It is also supported in Linux or Mac with Mono platform.
ASP.NET Web Application
Web Services
Windows Application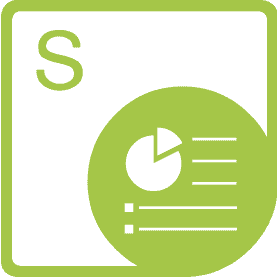 Supported File Formats
API supports PowerPoint PPT, POT, PPS, PPTX, POTX, PPSX and ODP presentation formats. It also exports slides to PDF, PDF/A, XPS, Images, HTML and its own formats.
Microsoft PowerPoint: PPT, PPTX, PPS, POT, PPSX, PPTM, PPSM, POTX, POTM
OpenOffice: ODP
Fixed Layout: PDF, PDF/A, XPS
Images: JPEG, PNG, BMP, TIFF
Web: HTML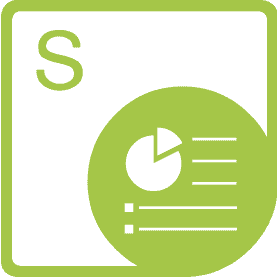 Previous
Next
Advanced PowerPoint Processing API Features
Create new slides or clone existing slides from templates
Support working with PowerPoint tables
Save and open PowerPoint files to and from streams
Handle text and shape formatting
Apply or remove protection on shapes
Scan text from presentations
Export presentations to PDF
Add images to presentations
Embed Excel charts as OLE objects in slides
Support for Linked Ole Objects
Generate presentations from database
Exporting presentation to HTML
Importing and exporting HTML Text in presentation slides
Support for ActiveX components
Support for SmartArt shapes
Support generated presentations and PDF protection by passwords
Support for VBA Macros inside presentation
Print MS PowerPoint presentations
Multiple File Formats Support
Aspose.Slides for .NET API Supports
PPT : PowerPoint Presentation 97 – 2003
POT : PowerPoint Template 97 – 2003
PPS : PowerPoint SlideShow 97 – 2003
PPTX : PowerPoint Presentation 2007 – 2013
POTX : PowerPoint Template 2007 – 2013
PPSX : PowerPoint SlideShow 2007 – 2013
ODP : Open Document Presentation
API also supports Office OpenXML (OOXML), the XML-based format in Microsoft Office 2007. PresentationML (OOXML, PPTX) is the markup language used by Microsoft Office PowerPoint 2007 to store its documents. Aspose.Slides for .NET extensively supports creating, reading, manipulating and writing PresentationML documents.
Presentation Slides Conversion
It is also possible to convert presentation documents into SVG, PDF, PDF Notes, TIFF, TIFF with Notes and XPS formats directly using Aspose.Slides for .NET API.
Advance Security
API provides the facility of locking presentation files to protect the contents from changing. It also provides the support of password protected conversion for generated presentations and PDF. Moreover the facility of read only access modes for generated presentations and its document properties.
Microsoft Office Automation – Not Needed
Aspose.Slides for .NET is built using managed code that does not need Microsoft Office or Microsoft PowerPoint to be installed on the machine to work with PowerPoint document formats. It is a perfect Microsoft Office automation alternative in terms of supported features, security, stability, scale-ability, speed and price.
Support and Learning Resources
Why Aspose.Slides for .NET?
Aspose.Slides offers individual PowerPoint APIs for other popular development environments as listed below: